BUILDING CONTACTS
All communication will be handled through BuildingLink. To log into BuildingLink, go to http://www.boothstreetownerscorp.com or download the app for your mobile device.
If you have not received a user name and password to login please send a message to Cynthia Allan at callan@centuryny.com.
Superintendent Frank Ismaili's Office (Monday to Friday 8am to 5pm)
Email: supt.frankboothplaza@yahoo.com.
Phone: 718-897-6921
Lobby/Doorman (3:00pm to 11:00pm, 7 days a week)
Phone: 718-897-7001
Garage Attendant (24 hrs, 7 days a week)
718-459-3339
Board of Directors
Email: boothstownerscorp@gmail.com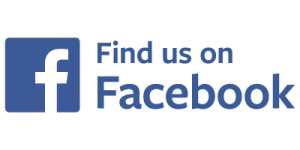 MANAGEMENT CONTACTS
Century Management Services, Inc.
440 Ninth Avenue, Suite 1500
New York NY 10001
212-560-6400
www.centuryny.com
Property Manager
Cynthia Allan
212-560-6463
callan@centuryny.com
Transfers/Subleasing
Annie Singh, Transfer Agent
212-560-6468
asingh@centuryny.com
Assistant Property Manager
Christine Lorenzini
212-560-6437
clorenzini@centuryny.com
Contact Christine for moves in and out of building, deliveries, decorating and alteration work and the approval process, scheduling minor repairs in your homes, working with realtors regarding the showing of Apartments/Units
Billing/ClickPay
Lisa-Amor Foster, Accounts Receivables
212-560-6436
lfoster@centuryny.com
If an Emergency should arise after business hours or on weekend, please call Century's 24-hour answering service at 212-560-6400.